Pick Up and Delivery in and around Louisville, KY
If it is difficult to find time to do your laundry, then let 2406 Laundrymart help you out. Our convenient laundry pick up and delivery service will come to you to pick up your dirty laundry. We will wash, dry and neatly fold everything and return it to your doorstep clean and smelling fresh. Our driver will even text you when we are on our way.
Scheduling Pickup Laundry Service is a snap.
Click on the "Schedule a Pickup" button
Input your information.
Have your laundry ready for when the driver arrives.
What to expect from laundry pickup service:
Our laundry service will separate your clothes into lights and darks.
We will launder your clothes with hypoallergenic laundry products.
If you have a stain, we will spot treat your clothes upon request and try our best to get that stain out.
If you like your laundry done a certain way we will do our best to accommodate you.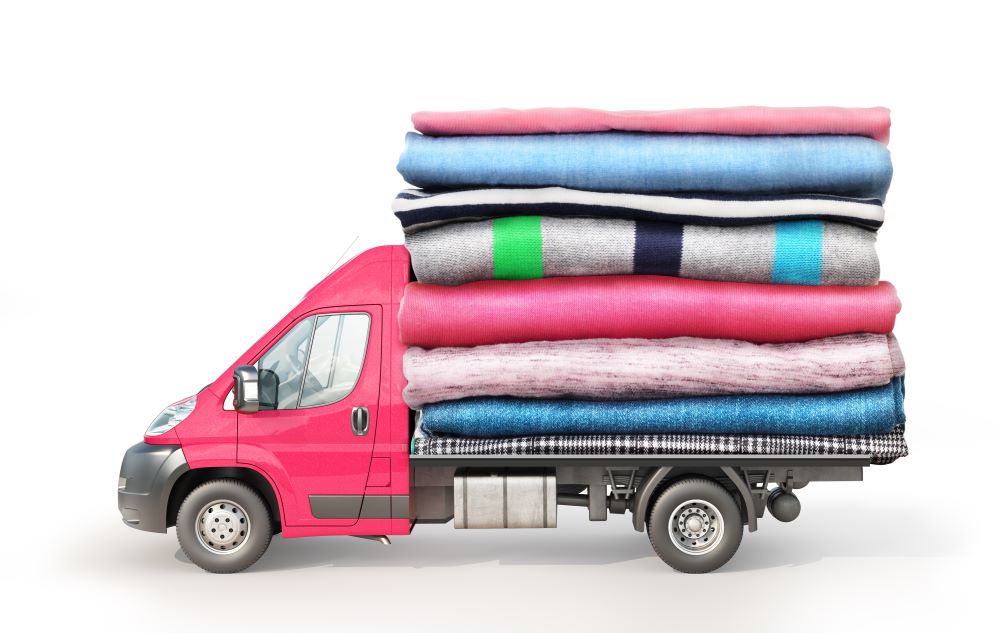 When can I get laundry delivery service?
Our laundry service is available Monday - Friday, between 8:00 a.m. - 5:00 p.m.
Your laundry is returned in 24 hours, unless you have a Friday pickup. Those clothes are returned on Monday. Service may be disrupted by a holiday. If that is the case, your laundry will be returned the next business day.
There is a 20-pound minimum order.
If you miss a pickup without canceling beforehand a $10 missed pickup fee will apply.